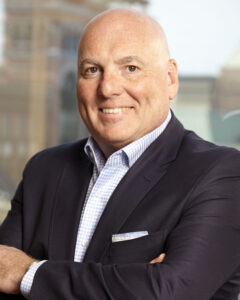 Frank Bourree is a Fellow of the Canadian Certified Management Consultants Institute. Until January 2020 Frank was the CEO and owner of Chemistry Consulting Group Inc. which operated 9 offices in BC with 150 staff. Chemistry Consulting along with its subsidiary company GT Hiring Solutions provided Business and Human Resource Services including multi-year contracts with the BC Government for WorkBC Employment Centres on Vancouver Island and the BC Lower Mainland for over 25 years.
Chemistry Consulting Group and it's sister company GT Hiring Solutions has won BC Business Magazines "Best Companies to Work For" five years in a row. For 12 years Mr. Bourree was a Partner and National Tourism Consulting Director for Grant Thornton LLP Chartered Accountants and Management Consultants. Prior to entering the consulting business, Mr. Bourree was the BC regional manager for Controlled Foods International (Earls) for 15 years and then for 10 years an owned and operated 10 restaurants.
Frank specializes in Strategic Planning and Business advisory services and human resource and recruitment services. With direct experience in most industry sectors Frank has a wealth of experience to assist any business or non-profit strategic advice.
Active in his community, Mr. Bourree is the Chair of the South Island Prosperity Partnership (SIPP), Past chair of Our Place Community Advisory Board and The Coalition to End Homelessness. Frank is past chair for the Greater Victoria Chamber of Commerce and in 2019 was awarded the Chambers First Award of Distinction for community service. He is a Leadership speaker for the United Way, a Lifetime Member of Tourism Victoria the Treasurer of the Victoria Spirit committee, the Past President of Community Living Victoria Foundation and a former board member of Tourism BC (Crown Corp.). Mr. Bourree is a Member of the Order of St John and a Fellow of Canadian Certified Management Consultants (FCMC).
Frank and his wife Jane enjoy a blended family with 7 children all over 19 and five grandchildren and are enjoying the empty nest lifestyle in Victoria B.C.
IMC is honoured to have Frank join our team!