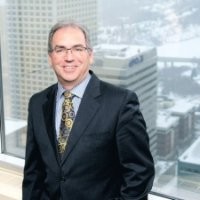 Previously Managing Partner, Edmonton and former Head of the National Tax Practice at Dentons Canada LLP, Carman is now Senior Counsel in the Edmonton Office. Carman's law practice combines tax planning and litigation expertise with strategic advice to Boards and executives of corporations and non-profit organizations. This includes matters such as First Nation enterprises, cross-border investment into and from Canada, private and public transactions, structures and taxation issues, acquisitions, divestitures, reorganizations, transfer pricing and withholding taxes.
He is also an experienced director and have chaired a number of corporate and non-profit boards. He currently serves as Chair of the Bee Clean (West) Group of Companies, as well as being a director on the Board of the Edmonton Regional Airports Authority. Previous positions in include past Chair of the Edmonton Screen Industries Office, director of Bitcoin Well, as well as on the boards of several private companies
Welcome aboard, Carman!